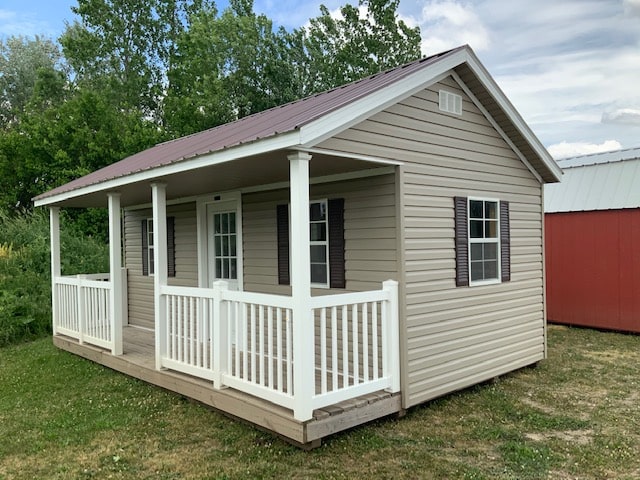 If you're an avid gardener adding a shed to your yard is a priority. You need a practical place to store your shovels, trowels, lawnmower, and power tools. Quality shed designs that increase living space can add value to your home. Done right, a shed is a focal point and an appealing workspace.
Every functional shed needs a worktable, floor space, and headroom. Install at least one window to let in light and fresh air. The door must be wide enough to allow equipment to move in and out.
But, beyond the basics and budget, the only limit is your imagination. Keep reading for ideas on creating the best shed for your yard.
7 Charming Shed Designs
You need a place to organize and protect your gardening tools and equipment. You need a practical shed that looks good in your yard. The following shed design ideas turn garden sheds into creative spaces where you want to work and play. You can use these ideas when buying a new shed or rehabbing an existing one.
1. Beyond a Practical Potting Shed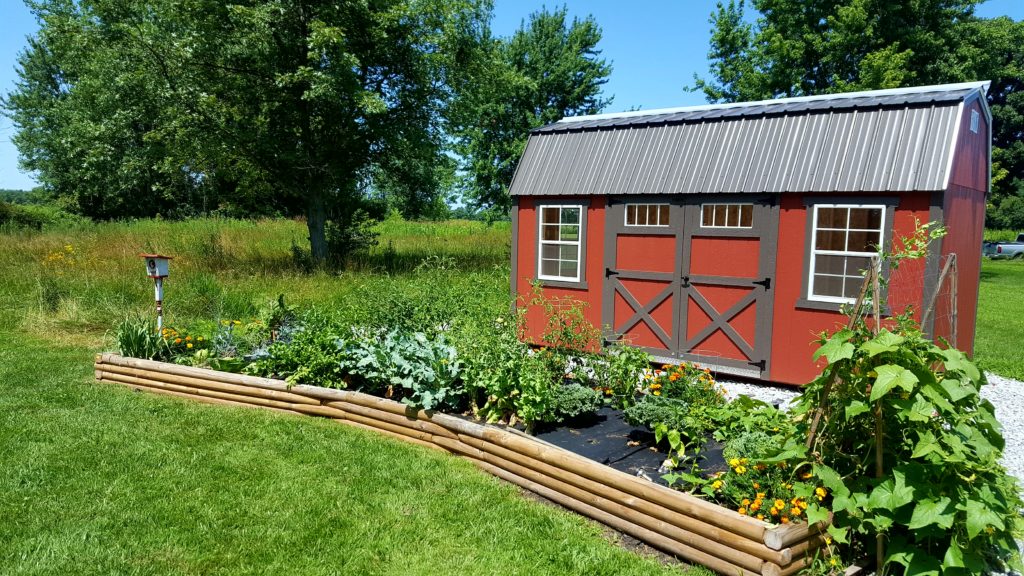 Every serious gardener wants a potting shed. They're practical and functional, and add beauty to your garden. It can be any size you like.
Create an inviting pathway to your shed. Invite visitors (or helpers) to linger with some comfy chairs or a bistro set. Add a cozy deck and landscaping plants to anchor the shed in your garden.
Dress the potting shed up or down to match your style. If your home and gardens are formal, make the shed formal, too. Use topiaries and traditional benches.
If you prefer a cottage garden, add window boxes with flowers spilling over the sides. Paint the shed in casual colors like blues, greens, and yellows. Match the surrounding flower beds to the building.
2. Greenhouse for a Green Thumb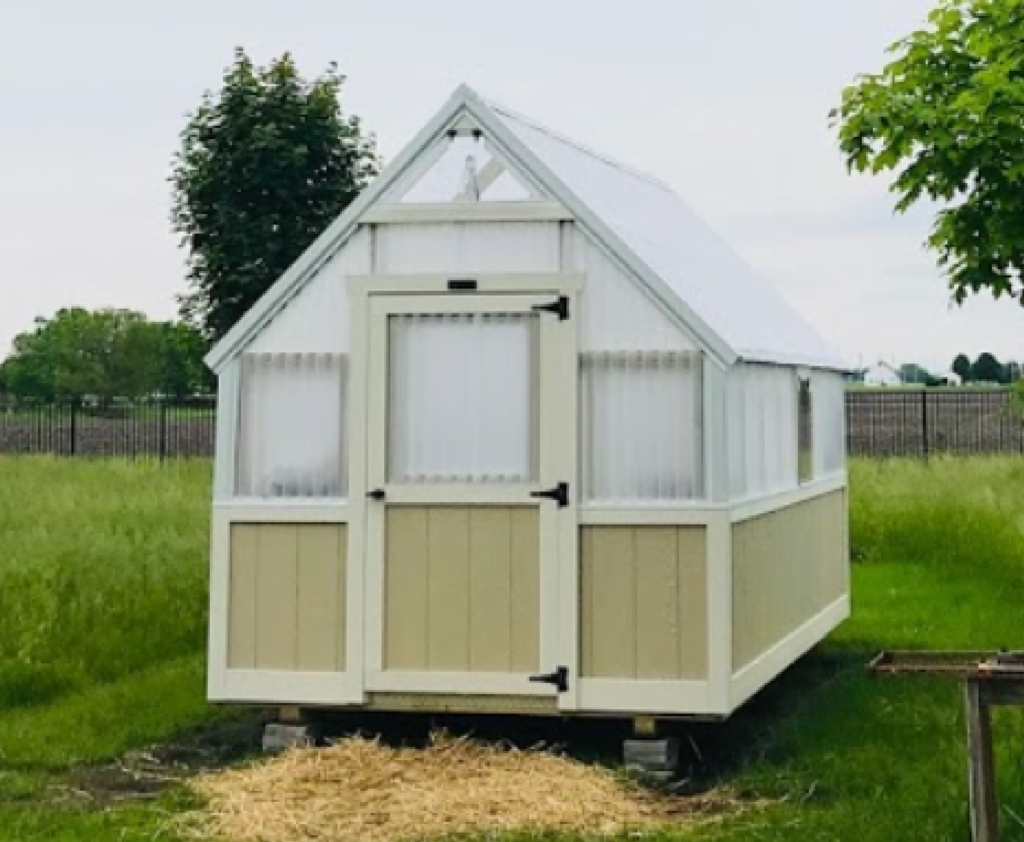 Turn your shed into a greenhouse to extend your gardening season into the winter months. Install skylights or put a glass addition onto an existing structure.
Use the greenhouse to shelter delicate plants during winter. Start seedlings inside in the spring. Add architectural details to the shed and greenhouse so they match each other and your home.
Position your glass roof or room towards the east or north to avoid extreme heat buildup. Provide ventilation to stop plants from overheating.
3. Make It a Mini-Me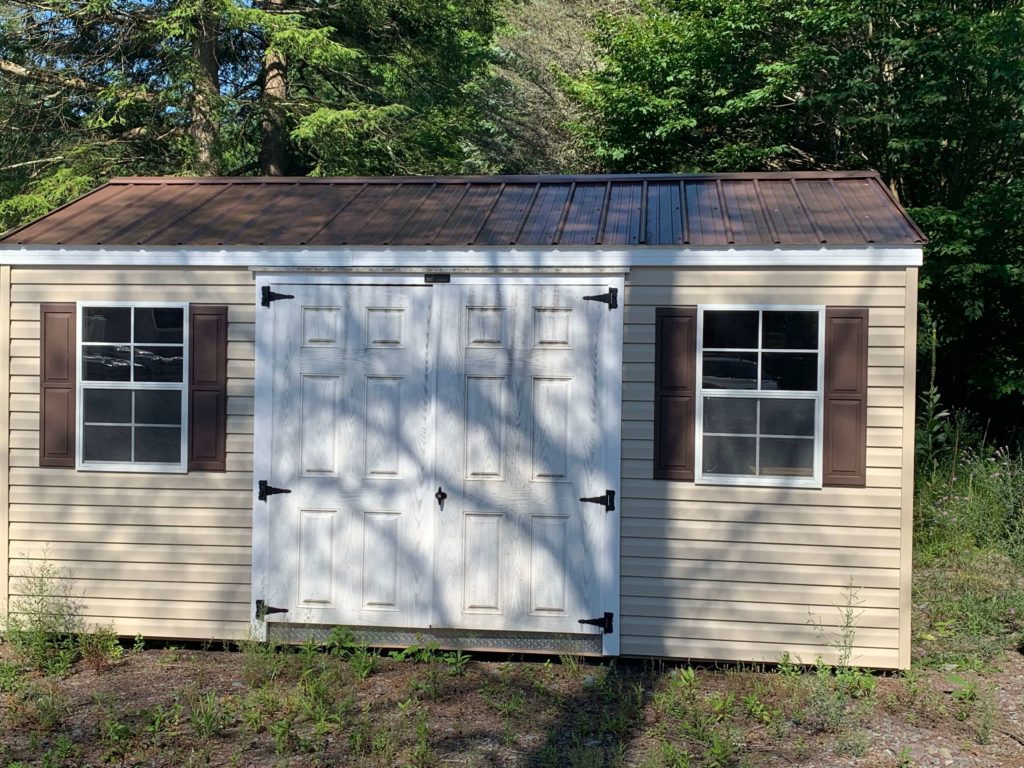 A shed that matches the main house is a charming addition to any landscape.
It doesn't have to be a replica. You can add decorative touches that match the roofline or color palette. Shutters, window boxes, even landscaping can mimic the house.
When your shed matches the house you can place it in full view for everyone to enjoy. You won't need to hide it in a dark corner of the yard.
4. Cute and Cozy Country Cottage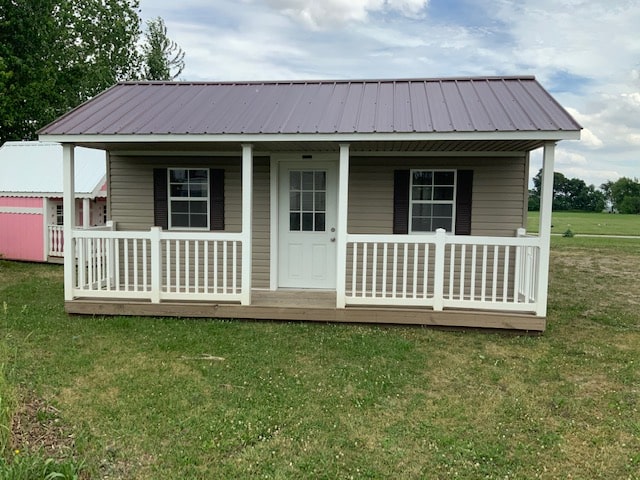 Choose a shed that looks like a cottage. It offers secure, covered storage plus a whole lot of personality to your property.
Put a table and chairs next to it for a conversation spot. It's the perfect place to sip your morning brew and survey the gardens. Add a covered porch to shade your seating area.
5. Garden Guesthouse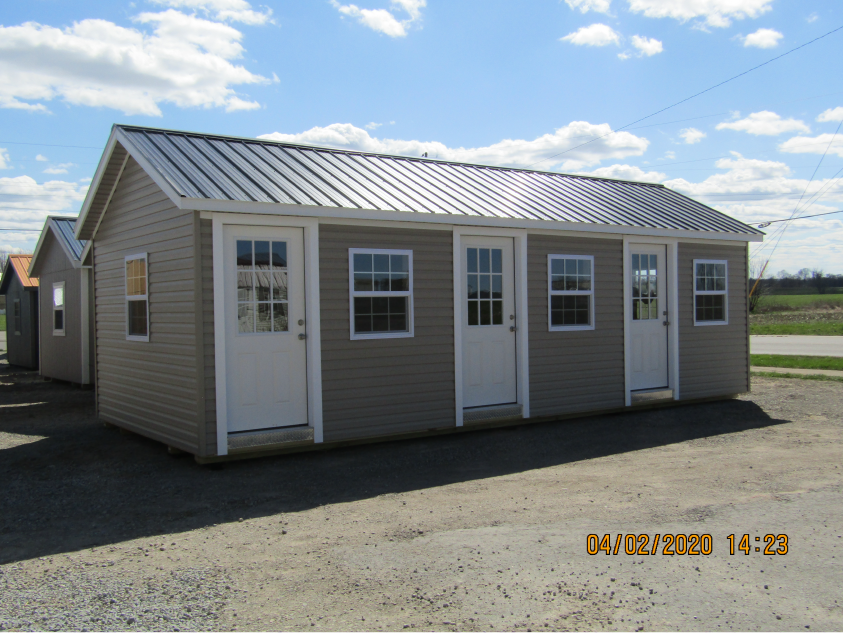 Take the cozy cottage a step further by turning it into a garden guesthouse. Run electricity and water to the shed and you can install a bathroom and mini kitchen.
Give guests a secret garden spot when they visit. Add extra windows and doors to make it light and bright.
Divide the shed into separate rooms with your gardening supplies in one area, and a bedroom in the other. Another option is living quarters inside, with gardening activities outside.
Plant shrubs and flowers to make the shed a permanent part of the landscape.
6. A Touch of Whimsy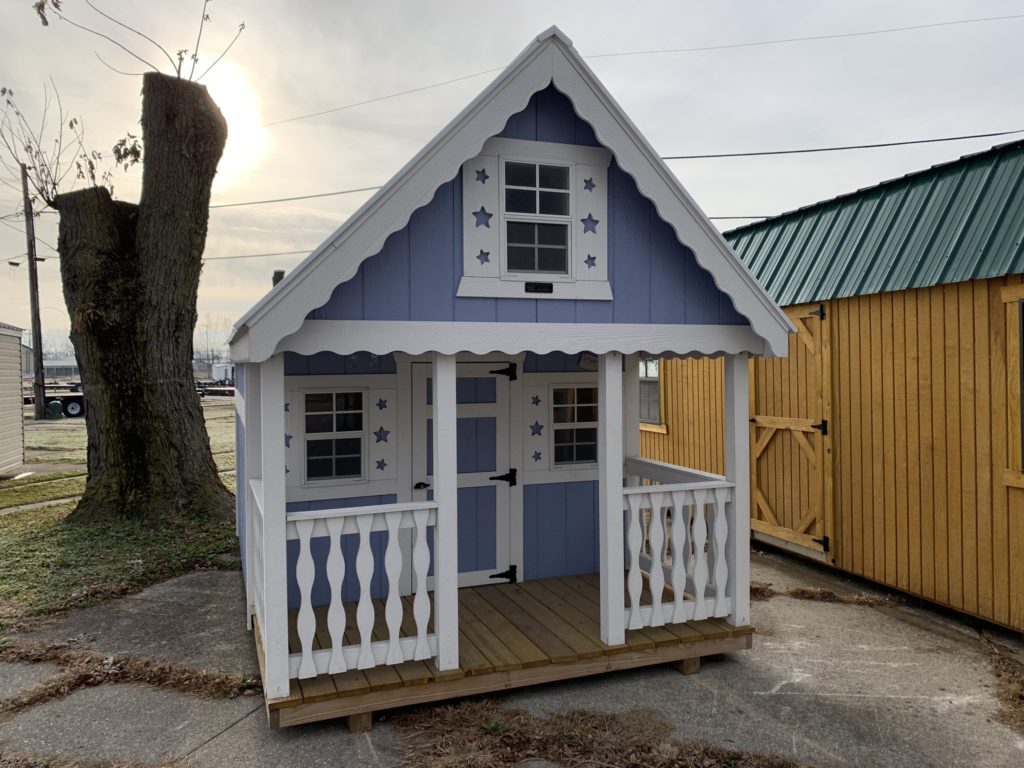 A functional shed can look serious or magical. For a touch of whimsy, use bright colors, scalloped edging, and decorative shingles.
Add extra charm with special features like a cupola, flower boxes, and window awnings. Use a Dutch door for the entrance. Use gardening tools for handles.
Style the shed for gnomes or fairy princesses. You can share the shed with kids or grandkids as long as tools and equipment are separate from play areas.
Install colorful outdoor shelves for potted plants. Use wide eaves to cover a bench or potting table.
7. Go Green Inside and Out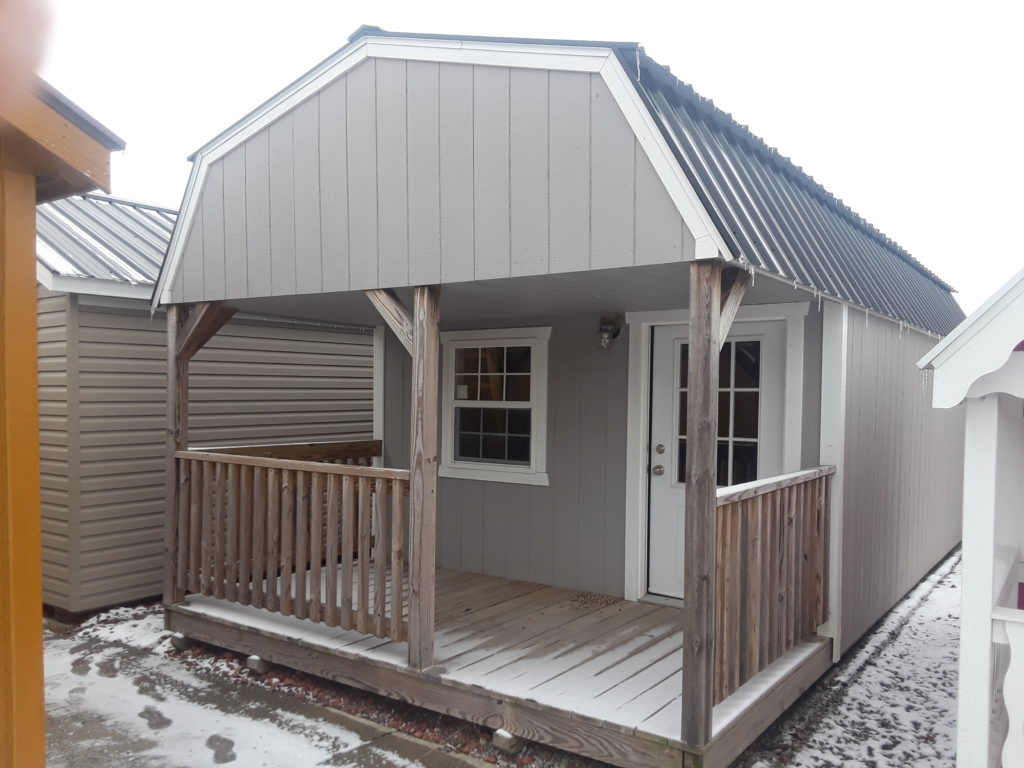 Make your shed design eco-friendly with a green roof. A green roof has live plants on it. It cools the interior and reduces rainwater runoff.
Reinforce the structure before you go green on the roof. Use layers of waterproofing membrane before adding the dirt and plants.
A green roof is a beautiful view when seen from a second-story window. Talk to local landscaping professionals before choosing the plants.
Add recycled elements like a barn wood door and metal decor to complete the mood. Use gutters and a downspout to funnel rainwater into a barrel or underground cistern.
Practical Considerations
Don't erect a shed until you know the rules. Most towns want sheds set back from property lines, wetlands, and the main structure.
Do you need a permit? Find out if the shed must be a certain height or width. If your shed is large, you may need a zoning variance.
Where are the gas, water, and electric lines on your property? Don't dig until you know.
Add Creature Comforts
Get the most use out of your shed by adding water and electricity. Always hire a professional plumber and electrician. Make sure you get permits if needed.
Electricity
Adding lights to your shed means you can use it anytime. Lights make it easier to find and store your tools at night. Use electrical outlets for power tools and charging batteries.
We offer many electrical upgrades in our additional options. If you want a building that comes with full electrical and insulation, look no further than our Cottages!
Air Conditioning and Heating
Electricity means you can add heat and air conditioning. Climate control lets you use your shed year-round for hobbies, a hideaway, or a guest house.
Plumbing
Running water is convenient in a potting shed. You can water seedlings, as well as wash your hands and tools. No more trips to the hose or inside for water.
When you add electric, HVAC, and plumbing there's no doubt it boosts the value of your property.
Ready to Design Your Shed?
Use these shed designs as a starting point for your own special space. Design your shed as both a garden feature and a useful space for your family.
Visit Sheds Direct to design your dream shed.