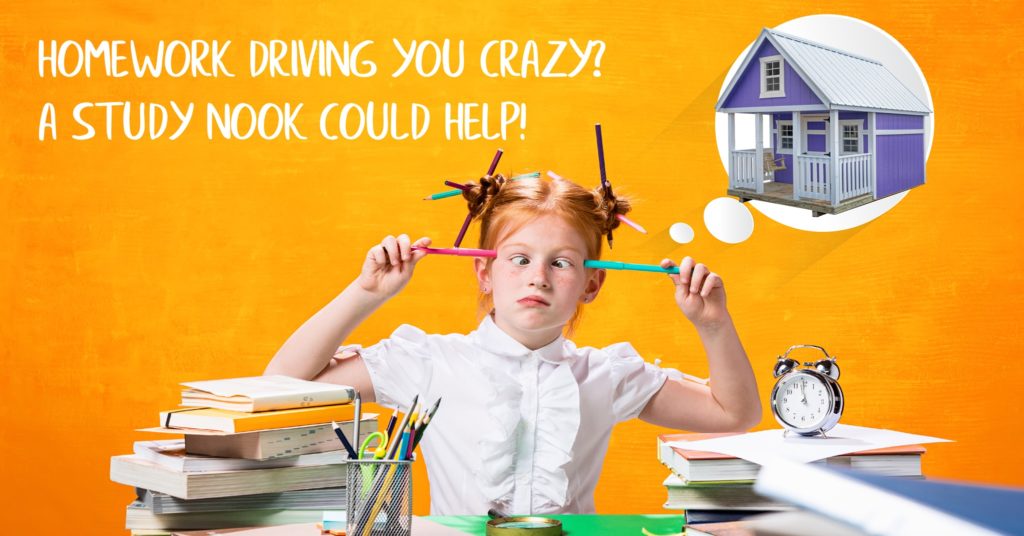 It's been proven that having a dedicated workspace can help get your mind ready to do the task the space is for. This same concept works for homeschooling! Let us help you achieve that space with one of our kid's buildings. Study clubhouses are becoming increasingly popular due to the rise of homeschooling and online learning. Giving your child a dedicated workspace can help separate work and play, and help keep them on task. They also give you a place to store all of their school work.
Each clubhouse includes a loft that would be perfect for reading or book storage. Put a desk and some shelves in your building and you have a study space ready to go! There is even an adult-sized door in the back of every clubhouse so checking on your little scholar is a breeze. On sunny days, your child could relax and read outside on the included porch swing. Plus, get some much needed fresh air.
One of the best things about Sheds Direct clubhouses is that they can be fully color customized to be your child's favorite colors or to match your house. Choose from architectural shingles or a metal roof in multiple color options, siding, and trim colors!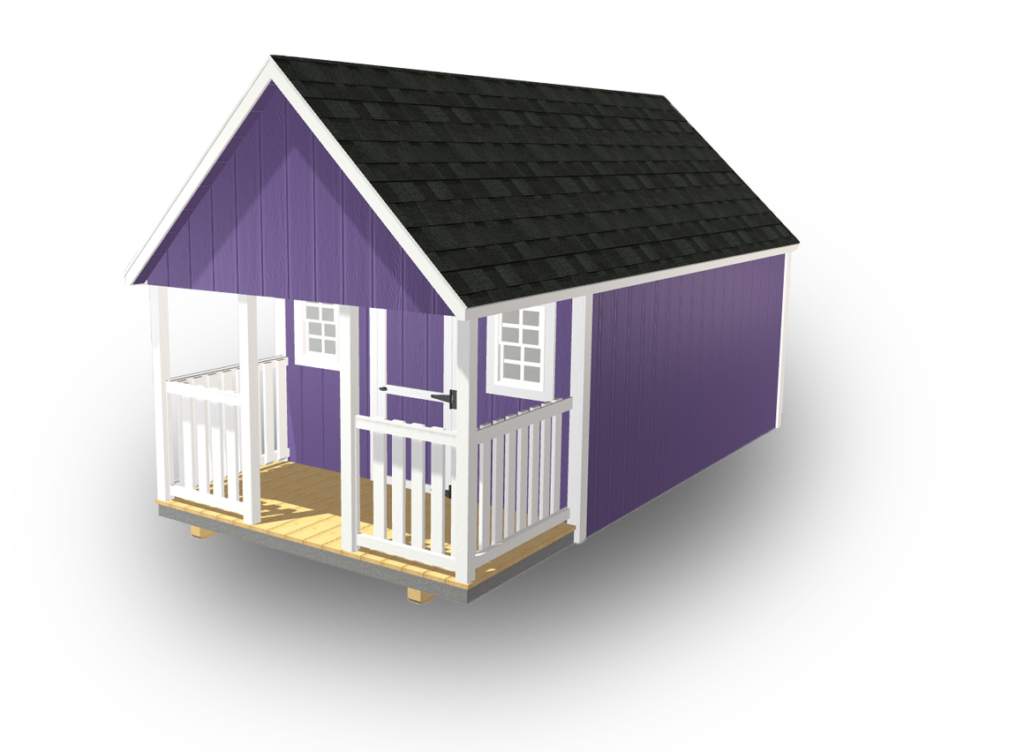 We would love to help you design your perfect study clubhouse! Our online shed builder has options available for our clubhouses. Simply design your building, submit it for a quote, and one of our building specialists will contact you with all of the information you need on these buildings. You can even order from the comfort of your own home!