2019 is a year for new beginnings and ideas. Why not make a shed your New Years resolution? A new building creates the perfect place to store all of your old belongings to make way for your new things! Our buildings also create visual interest in a yard or garden. If your New Years resolution is to advance your outdoor space, an Amish shed could greatly assist in achieving that goal!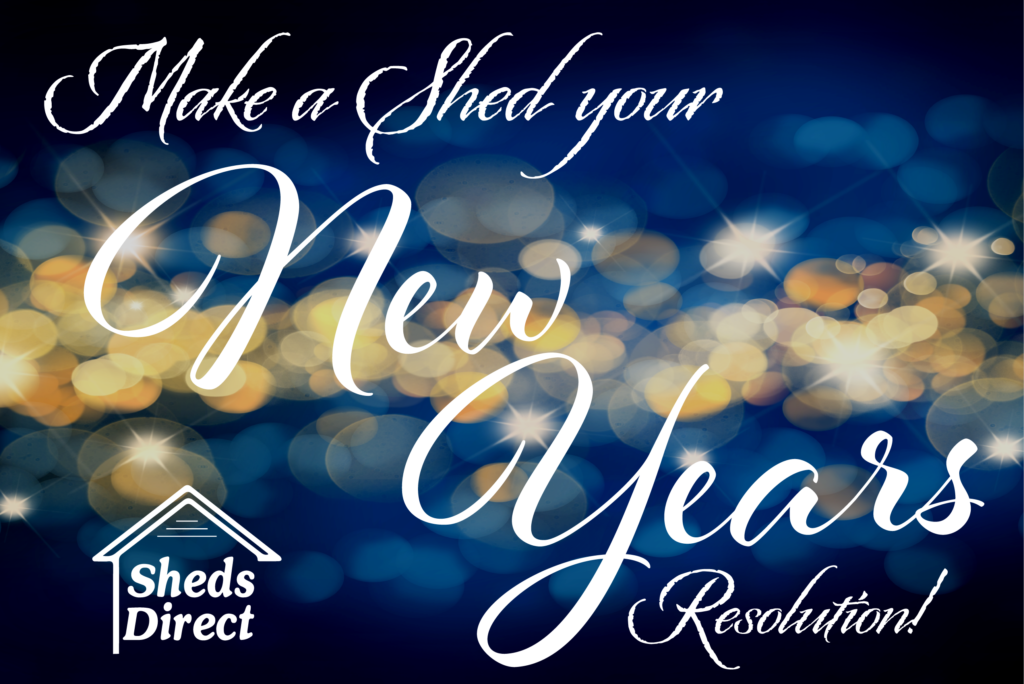 Customization
Choose from one of our many base building models and customize it exactly to your liking. Do you have a riding lawn mower to store but also want a space for a workshop? Perhaps our vinyl barn model, add a partition wall, and let us put in peg boards,  workbenches, and shelving for you! With spring coming up fast, now is the perfect time to start planning your backyard upgrades. Planning ahead can take out any last minute stress or realizing that it is too late to put in your building due to a new tree or bush blocking the way. Design and place your building now so you may design your yard around it.
Pole Barns
Another great option for a New Years building resolution is our new pole barns! Have us custom build a pole barn for a new house, garage, stable, RV storage, guest house, or anything you can imagine. Pole barns are massive constructs and can be designed for any project you can dream up. They make affordable homes compared to the size and design, which will look as though you paid a fortune for the building.  Pole barns are increasing in popularity for many modern uses, they are no longer just for farms!
Deciding to take on a new year and a new project can be scary. Let us help you with making sure the process moves as smooth as possible. Contact your local Sheds Direct dealer or request information today!