Working remotely has become more popular within the past year, which has in turn increased the demand for our Cottages. Many people are converting them into home office sheds!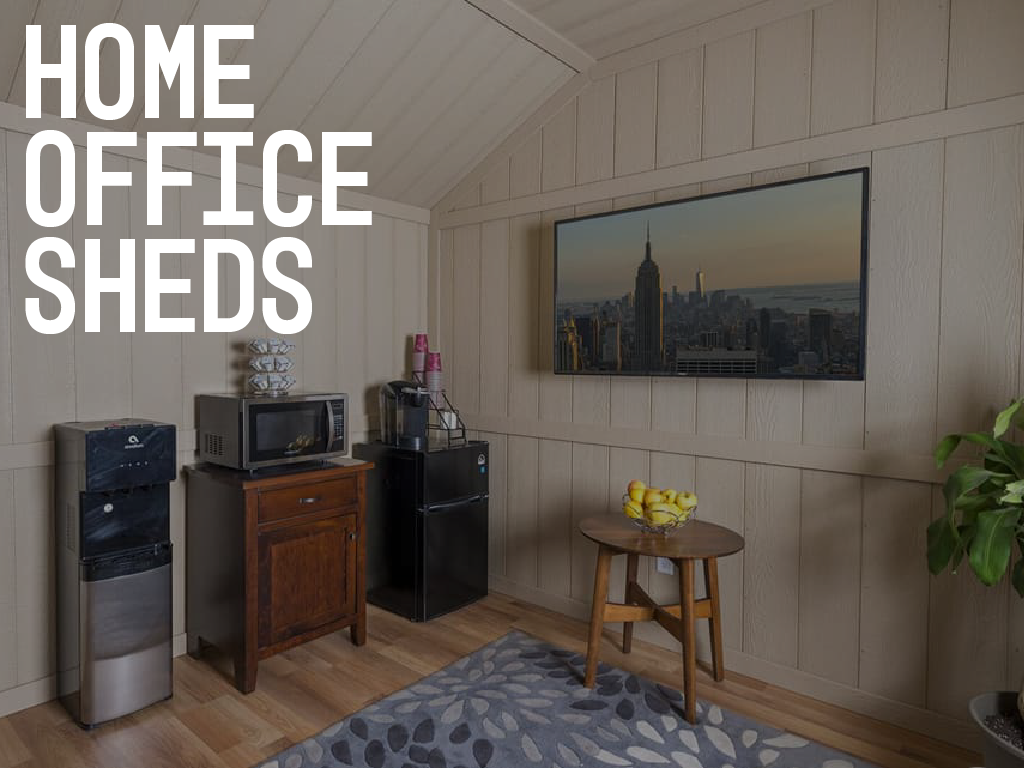 One of the key struggles of working from home is separation. It's important not only for your work but also for your mental health to create a separation between your work and home spaces. This can be achieved through either having an office room in your house or by having a shed. Many people who have recently transitioned to working from home do not have a spare room to turn into an office, however. This is where the concept of the home office shed comes in!
We recommend our Cottage model for any situation where someone will be spending time in their shed. This model includes insulation and full electricity as standard options, making it ideal right off the bat. We offer upgrades for heat and air for Cottages as well! They are ideal for an all year round, 24/7 workspace. If you prefer the barn style over our standard a-frame Cottage model, we do offer a barn style upgrade to the Cottage.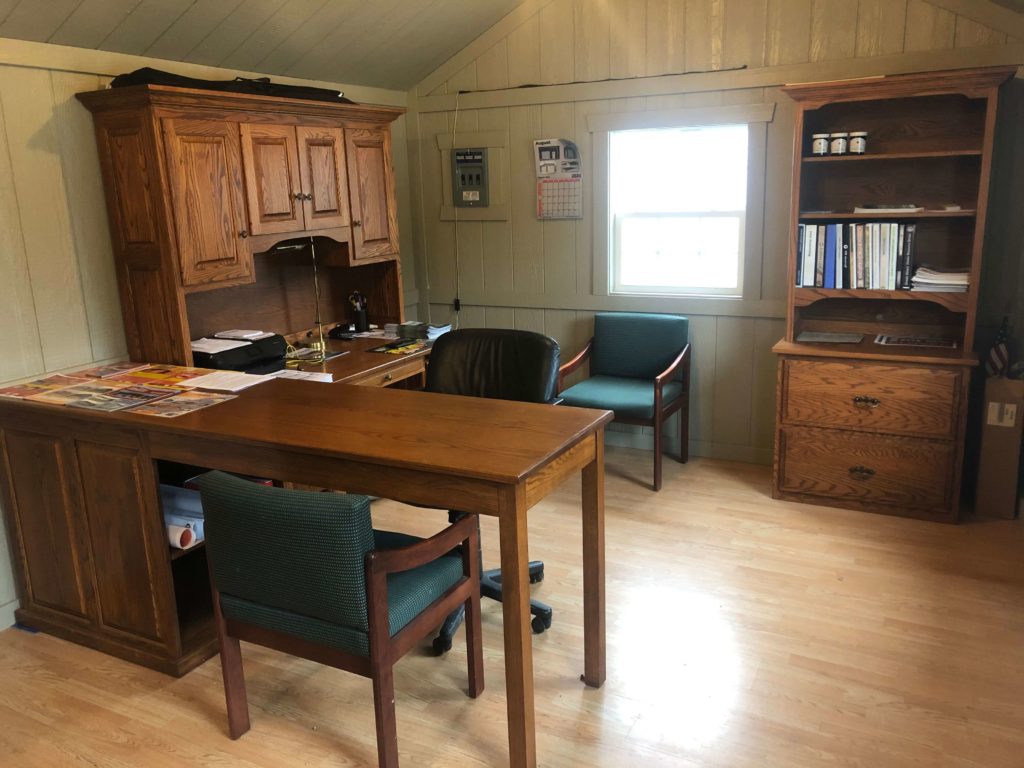 For an ideal home office shed, you will need to supply a few key items. Namely a desk, a comfortable chair, and your supplies. After that, we do advise having a mini-fridge stocked with snacks and drinks you enjoy to help keep your mind running.
Setting up a break space in your home office shed could also help with making a better workspace. Taking breaks is important to ensure you don't get burned out while working on your projects. A couch with a small hobby or craft is a great way to have a simple break spot.
Click here to design your Amish built home office shed.