Ordering a shed off our dealer lots is always a great way to get your building, but what about a custom Amish shed? We happen to have a 3D shed designer, ShedView, that can help you make thousands of possible building combinations!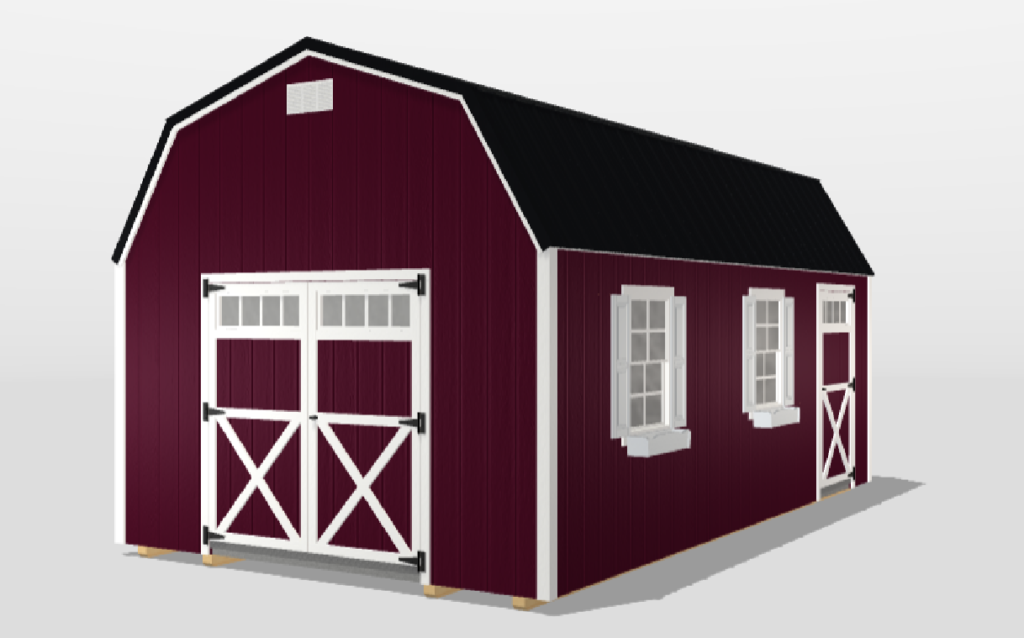 This wonderful custom Amish Painted Smart Barn is designed to add a creative, fun accent to your yard. The doors are upgraded to 4-lite barn doors, which adds four windows to the top of the door. The windows are 24″ x 36″ with added raised panel shutters and vinyl flower boxes, both in white. The roof is metal in black.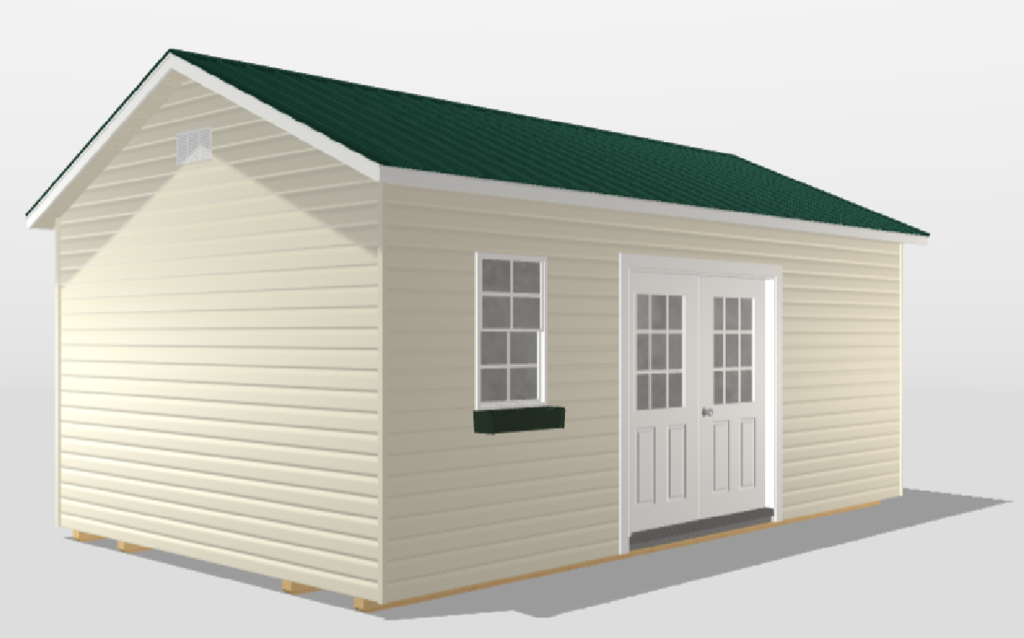 The Vinyl Deluxe is a great base to use for a garden shed. The vinyl siding can be matched to your house for a full custom Amish shed experience. This particular Vinyl Deluxe is in the shade Pearl with a green metal roof. A green vinyl flower box is added to the 24″ x 36″ standard window, and the doors have been upgraded to 72″ 9-lite prehung double doors for a more refined look.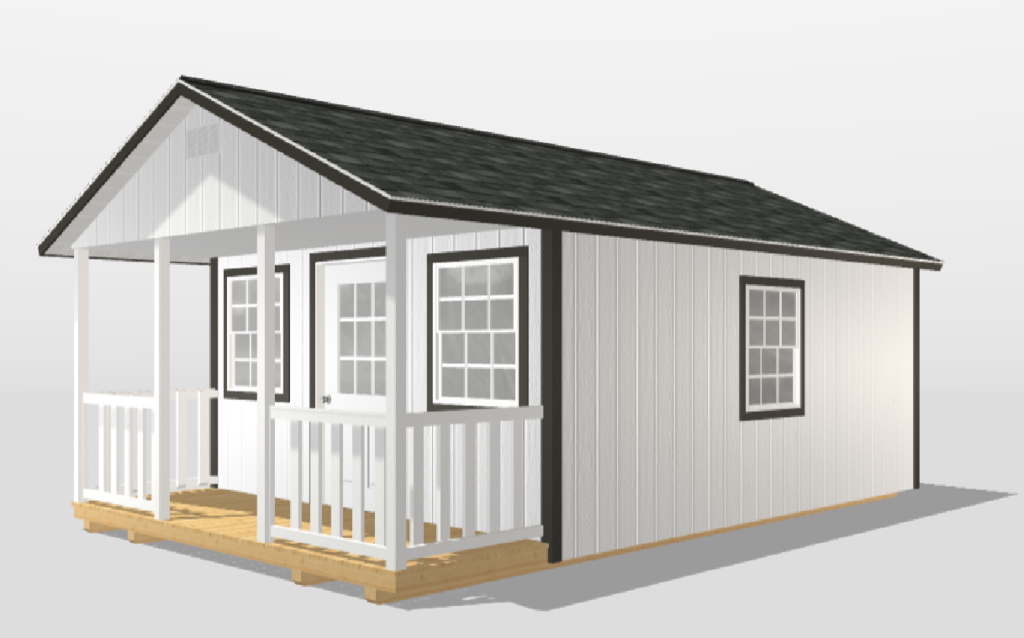 3. White Cottage with Vinyl Porch
The Cottage is the ideal shed model for she sheds, workshops, and home offices. This model includes insulation, full electrical, and interior paneling. Heat and air can also be added! This particular Cottage is painted white with charcoal trim and a hearthstone architectural shingle roof. A 6′ vinyl porch has been added, as well as two additional 30″ x 36″ windows. The door has also been upgraded to a 36″ 9-lite prehung door.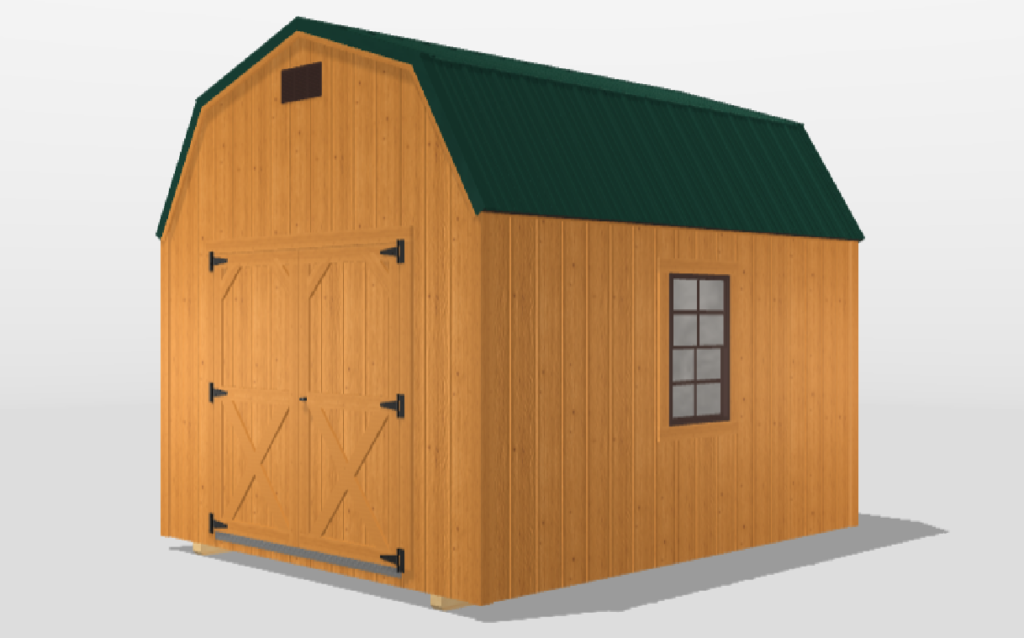 Smart Barns are perfect for that classic wooden shed look. All of our Smart buildings are made using LP Smart Side, which you can learn more about here. This particular Smart Barn has classic honey tone siding and a green metal roof. Every option shown here is standard with this model, so no extra cost to you!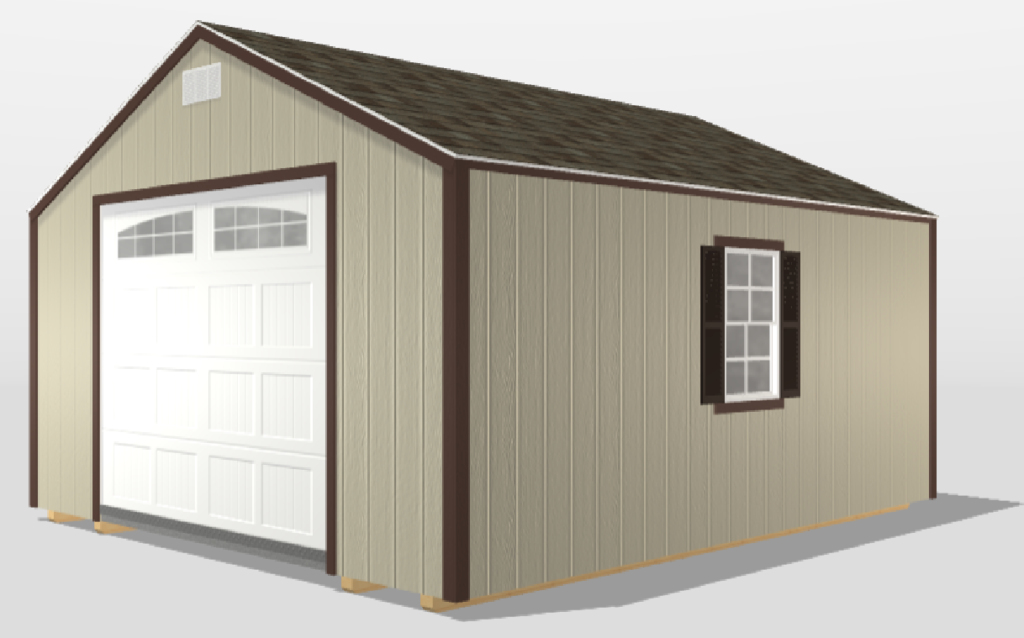 The Painted Smart Shed is made using LP Smart Side, just like the Smart Barn above. This building is painted tan with brown trim and a brown metal roof. The window is upgraded to include brown raised panel shutters as well. This particular building does not have a normal door, but instead has a garage door with added windows! Garage doors are available to add on all 12′ and 14′ wide buildings.
These are just 5 concepts for custom buildings, but the options are endless! If you want to design your own building, click here!